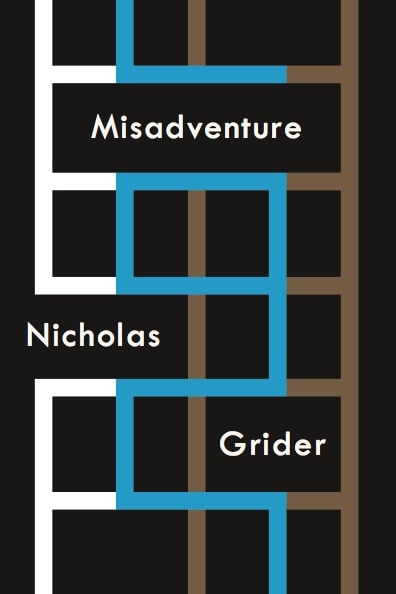 Misadventure is a bracing debut collection that maps what happens when desire and control between men goes awry. In Misadventure, men search for themselves, for each other, for the sources of sanity and sickness, power and grief. Grider challenges the conventional gay narrative and asks the reader to reimagine the kind of work short fiction should do.
This book will grab you by the throat, but be warned—it may not let go.
PRAISE FOR MISADVENTURE
"Vital." —Publishers Weekly
"An unforgettable and unflinching collection of dark rituals, violent accidents, and uncontrollable obsessions, Nicholas Grider's Misadventure truly amazes."—Susan Steinberg, author of Spectacle
"A dark and luscious hell ride through the damaged but nonetheless appealing rituals of bondage. These are tantalizing and difficult stories in which fantasy and reality bleed (quite literally) into one another."—Brian Evenson, author of Windeye
"Each of these compelling stories is ruled not by certainty but by maybe, by sometimes, by 'this is not necessarily a proclamation of anything'—and so we finally sense behind their pages the nervous heart of the modern man, stubbornly clinging to a fading authority, now more desperately than ever before."—Matt Bell, author of In the House upon the Dirt between the Lake and the Woods
"A new American gothic. Flannery O'Connor meets Dennis Cooper. Harrowing and deeply sensitive ... a psychological thriller."—Sam Durant, multimedia artist
A Rumpus Book Club Selection
ABOUT THE AUTHOR
Nicholas Grider is a writer and artist living in Milwaukee. He received an interschool MFA from California Institute of the Arts. His photography has been exhibited internationally, and his writing has appeared in Caketrain, The Collagist, Conjunctions, Guernica, and Hobart, among others. This is his first book.